BuzzFeed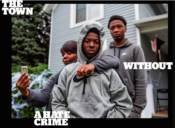 The Town Without A Hate Crime: Indiana is one of five states without hate crime laws. A brutal attack and the frightening aftermath shows how the absence of this legislation leaves victims feeling abandoned.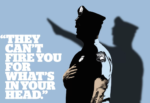 "They Can't Fire You For What's In Your Head" — Why A Cop With A Tattoo That Looks Like A Nazi Symbol Is Still On The Job: What beliefs disqualify someone from working as a cop? The case of one Philadelphia officer shows how free speech is being put to the test in police departments.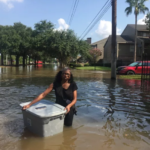 "I Don't Wanna See No More Water": LaTanya Stewart never returned to her New Orleans home after it was destroyed by Katrina. While much of Houston was in the midst of recovery, she went back to her new home for the first time to find the damage Harvey had wrought.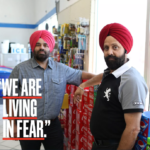 "We Are Living In Fear": When Balbir Singh Sodhi was murdered in a hate crime days after 9/11, his family didn't lose faith in the United States. They didn't expect the violence to only get worse.

The Kids Are Alt-Right: BuzzFeed News reviewed more than 50 reports of school bullying since the election and found that kids nationwide are using Trump's words to taunt their classmates. If the president can say those things, why can't they?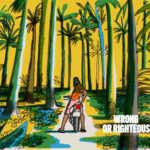 Wrong or Righteous: I went back to the Philippines to see the farm my family left behind, and to try to understand why they — and most of the country — have rallied around a president most Westerners see as a violent, dangerous despot.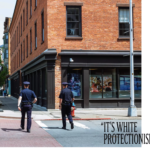 "It's White Protectionism": As black and brown people leave major cities to raise families in areas that were once predominantly white, they're encountering police departments that are slow to reflect those population shifts and all too eager to placate longtime white residents who equate change with rising crime.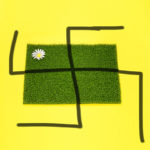 "Once You Create That Place For Hate, Then It Takes Off": Oregon was founded as a white haven, and its constitution banned black residents until 1926. A century later, swastikas and other racist vandalism are on the rise statewide, but police are struggling with a surprisingly complicated question: What makes a hate crime?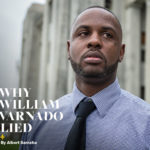 Why William Varnado Lied: More wrongful convictions are being overturned than ever before, thanks in part to witnesses coming forward. But in New Orleans, recanting witnesses are facing perjury charges, creating a chilling effect that could keep innocent people behind bars.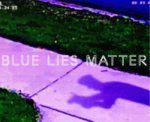 Blue Lies Matter: BuzzFeed News reviewed 62 examples of video footage contradicting an officer's statement in a police report or testimony. From traffic stops to fatal force, these cases reveal how cops are incentivized to lie — and why they get away with it.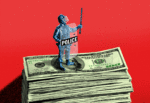 Trump's War On Sanctuary Cities Threatens To Gut Police Funding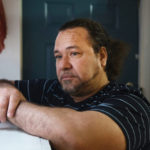 "A Matter of Time": Carlos Carromero served 10 years in prison for shooting and paralyzing a man in 1984. After the victim died from related injuries 29 years later, should Carromero have been charged with his murder?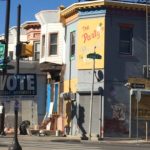 Philadelphia Couldn't Stop Trump: "There's a lot of people in this country who don't care about us."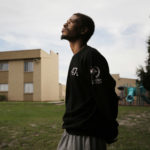 Three Sheldons: Years ago, his grandfather set in motion a cycle of imprisonment that has trapped his family. Now Sheldon Johnson must carry the burden of his name.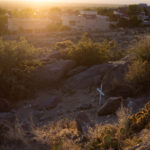 Law Vs. Order: District Attorney Kari Brandenburg took on her own police department. Then she lost everything. This is a story about the growing rift between prosecutors and police in post-Ferguson America.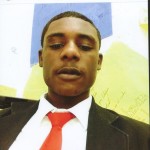 The Short Life Of Deonte Hoard, The 53rd Person Murdered In Chicago In 2015: Shot and killed just shy of his 18th birthday, Deonte Hoard was one of 489 homicide victims in Chicago last year. How this happened — and how it keeps happening — is both one person's story and the story of how a community has been forced to adjust to murder as an everyday fact of life.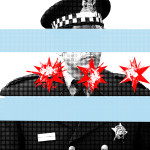 "Machinery of Denial" — How Chicago protects cops involved in lethal shootings: Chicago police officer Gil Sierra shot three black men in six months and stayed on the force. This is how the city with more police shootings than any other in America circles its wagons.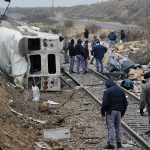 "Don't Ever Tell Us What You Saw": In January 2015, a prison bus carrying 15 men — three guards and 12 chained-together inmates — ran off the road. It was one of the bloodiest days in the history of Texas prisons.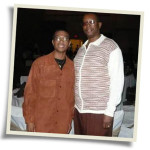 "This Is What They Did For Fun" — A Modern-Day Lynching: Craig Anderson was headed home to celebrate his birthday with his partner. Instead, he became the victim of a brutal and violent form of racism that many in Mississippi had thought long gone.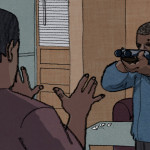 "I Killed Him Because He Was Snitching": Metro Narcotics in Oxford, Mississippi, makes frequent use of college-age informants. Chris Bland claims he murdered one of them for being a "snitch."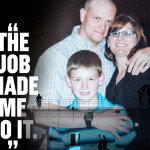 The Prison Guard Who Couldn't Escape Prison: Scott Jones loved being a correctional officer at California's High Desert State Prison. Then he watched his colleagues commit enough abuses that he saw no choice but to break the code of silence, turning himself into a pariah in a neighborhood called CO Row.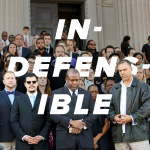 Indefensible: Before Hurricane Katrina, New Orleans didn't even have a full-time public defender program. The one they built remains overwhelmed and underfunded.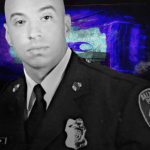 Breaking Baltimore's Blue Wall of Silence: Detective Joe Crystal watched a fellow officer beat up a handcuffed suspect. After he broke ranks and reported the assault, he was run out of town, his career ruined. During his former city's most chaotic week, he went back.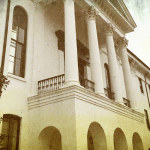 How Mississippi Discovered The Drug War's "Golden Egg": A small-town narcotics unit has built a team of confidential informants by arresting low-level-offender college students and pressuring them to flip.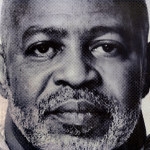 Exonerated And Out Of Prison—And That's When The Trouble Starts: Scores of former convicts are exonerated every year, and the number is growing. But for Clarence Harrison and many others, walking out of the pen with a clear name and cash for all the years lost doesn't mean living happily ever after.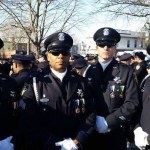 Three Shootings In Vallejo: Residents of a Bay Area town wonder how one police officer could gun down three men in five months and earn a promotion.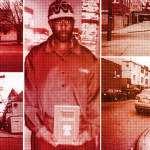 A Bronx Betrayal: Calvin Buari's former crew put him in prison. Prosecutors and detectives made sure he stayed there.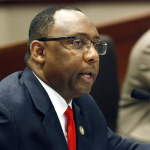 The Prison Reform Blues: Chris Epps wanted to reform Mississippi's harsh, decrepit prison system. Now he's facing three centuries in the slammer.
Village Voice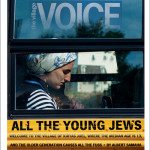 All the Young Jews: Welcome to the Village of Kiryas Joel, where the median age is 13, and the older generation causes all the fuss.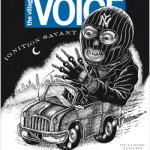 Reynaldo Nazario Knew How to Do One Thing Really Well: Steal Cars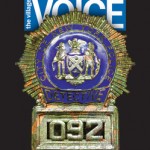 The Tragedy of Louis Scarcella: How the face of NYC's tough-on-crime era went from supercop to scapegoat.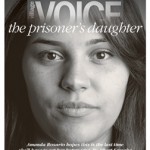 The Prisoner's Daughter: Amanda Rosario hopes this is the last time she'll have to get her hopes up.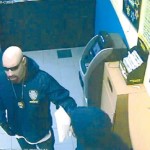 Who Were Those Masked Men, Anyway?:  They disguised themselves as white cops, knocked over a check-cashing joint, and got away with $200k — almost.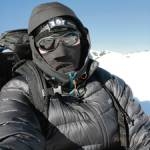 Over the Volcano: Stranded and Hallucinating in a Hawaiian Snowstorm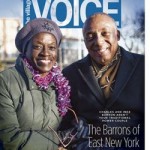 The Barrons of East New York: Charles and Inez Barron Aren't Your Traditional Power Couple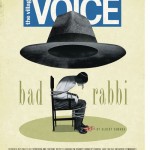 Bad Rabbi: Tales of Extortion and Torture Depict a Divorce Broker's Brutal Grip on the Orthodox Community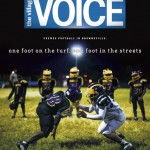 One Foot on the Turf, One Foot in the Streets: An Imperiled Pop Warner Program Still Draws Middle Class Families to Brownsville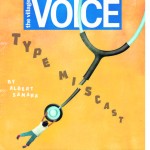 Type Miscast: An Elmhurst Doctor's Type 2 Diabetes Misdiagnosis Results in the Death of a Six-Year-Old Girl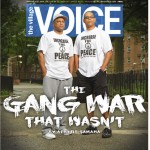 The Gang War That Wasn't: A Far Rockaway Murder Lit the Fuse of a Longstanding Conflict, but a Remarkable Peace Arrived Instead
SF Weekly

Ghost Stories: Scams Targeting S.F.'s Cantonese Community Reveal the Terrible Power of Belief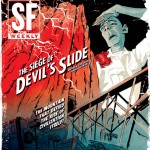 Assault on Devil's Slide: A 150-Year Tale of Man Versus Mountain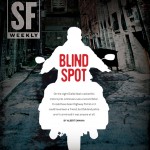 Blind Spot: A Motorcycle Death Raises Unanswerable Questions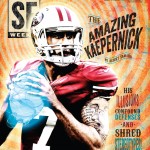 The Amazing Kaepernick: Play-Faking the Culture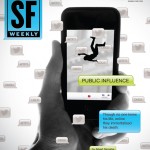 Public Influence: The Immortalization of an Anonymous Death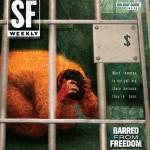 Barred from Freedom: How Pretrial Detention Ruins Lives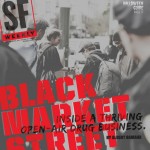 Black Market Street: Inside a Thriving Open-Air Drug Business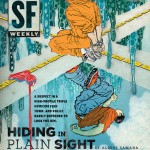 Hiding in Plain Sight: A Homicide Suspect Spent Four Years on the Lam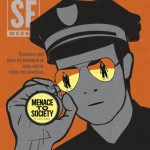 Menace to Society: Why Many Young Black Men Are Accused of Being in Gangs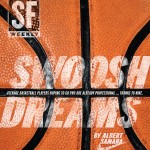 Swoosh Dreams: How Nike Helped Turn the Oakland Soldiers into Pros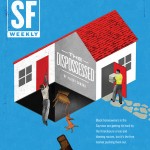 The Dispossessed: Bayview Homeowners Fight Foreclosures
Riverfront Times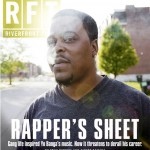 Rapper's Sheet: Gang life inspired Yo Banga's music. Now it threatens to derail his career.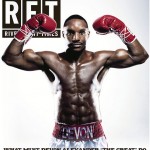 Familiar Ring: What must Devon Alexander "The Great" do to live up to his nickname?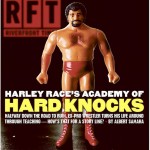 Harley Race's Academy of Hard Knocks: Halfway Down the Road to Ruin, Ex-Pro Wrestler Turns his Life Around Through Teaching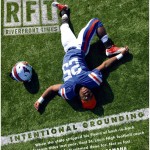 Intentional Grounding: When the state stripped his Flyers of back-to-back conference titles last year, East St. Louis High football coach Darren Sunkett seemed done for. Not so fast.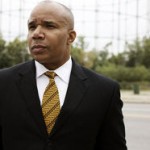 James Clark and Norm White want their Neighborhood Alliance to save St. Louis' worst neighborhoods. Then they want it to save America.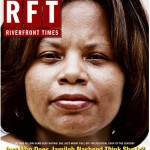 Let the Dems Keep Hating: Jamilah Nasheed Could Pull Off the Political Coup of the Century
Dispatches
Hurricane Harvey:
Prisoners Face Horrifying Conditions, Limited Drinking Water After Harvey Pounds Texas
This DREAMer And His Friend Drowned Trying To Rescue Houston Flood Victims
This Family Lost Everything During Katrina. Then Harvey Came For Their New Home.
Houston Police Officers Say They Lacked Training And Equipment For Hurricane Harvey
"I'm Devastated": Houston Residents Return Home To Ruin As Floodwaters Recede
Joel Osteen's Megachurch Says It Didn't Open Its Doors To Houston Evacuees Because The City Didn't Ask It To
Documenting Hate:
What Makes A Crime A Hate Crime
The Fatal Shooting Of An Indian Man in South Carolina Is Under Investigation
Four Mosques Have Burned In Seven Weeks — Leaving Many Muslims and Advocates Stunned
2016 Election:
Turnout Was Down In Some Of Philadelphia's Most Reliably Democratic Areas
Philadelphia Couldn't Stop Trump
Clinton Nearly Won As Many Philadelphia Votes As Obama In 2012, But Still Lost Pennsylvania
"I'm Confident He's Gonna Win": Trump Supporters Reject Plan To Monitor Polls
Baton Rouge, LA:
Baton Rouge Mayor Calls Claims Of Police Racial Profiling "Bullshit"
Baton Rouge's Mayor Fired A Police Chief Who Wanted To Reduce Racial Profiling
Dallas, TX:
Police Say "There's Not Much We Can Do" After Officers Are Ambushed In 4 States
Dallas Officer-Involved Shootings Have Rapidly Declined In Recent Years
Eufaula, AL:
Body Cam Footage Captures Alabama Police Officers Shooting Unarmed Black Man
Cincinnati, OH:
Residents Around University Of Cincinnati Feel "Harassment" From Campus Police
University Of Cincinnati Police Overwhelmingly Target Black People
Charleston, SC:
"The Doors Of The Church Are Open": Hundreds gathered at Mother Emanuel on Sunday for the first service since nine parishioners were killed in the church's basement.
South Carolina Prosecutor Grapples With Racially Charged Killings
Baltimore, MD:
Many Baltimore Cops Relieved To See Commissioner Go
Baltimore Cops: Rank And File Have Lost Confidence In Commissioner
Freddie Gray's Old Neighborhood Celebrates Charges Against Baltimore Police
Looted Baltimore Corner Store Witnessed Part Of Gray's Final Journey
Calm Follows Chaos In Baltimore
Baltimore Death Shines Light On Brutal Police "Rough Rides"
New York City:
The 1988 Murder Of A Cop Changed New York. Will It Happen Again?: Police fear a new wave of violence against officers. Activists fear an end to efforts to hold cops accountable when they cross the line.
"I Can Breathe! 'Cause I Don't Steal!": At the latest demonstration, NYPD supporters gathered on one side of the fence, counter-protesters on the other. It got heated.
Mabuhay Manny!: Fried Lumpia and Cold San Miguel in Queens, New York 
Washington D.C.:
Scenes From Washington D.C.'s Justice For All March
Ferguson, MO:
The Purpose Of The Ferguson Grand Jury Was Not To Get An Indictment
Joplin, MO:
Joplin Tornado Three Weeks Later: Looters, Do-Gooders and One Giant Mess